Are you looking for a way to get
more customers
? Website advertising is a great way to reach new people. But it can be tough to keep up with ad performance and make sure your money is well spent. Here are some tips for running Pay Per Click (PPC) campaigns:
Set a budget for your campaign and stick to it.
Choose the right keywords. Keywords are what get your ad noticed by potential customers. But you don't want to choose keywords that are too popular, or you'll end up paying more per click.
Monitor your campaign closely. Check your ad performance regularly to see how it's doing.
Make changes to your campaign as needed. If you're not happy with the results you're getting, make changes to your ad, keywords, or budget.
Hire a professional. If you're not comfortable running your own PPC campaign, hire someone who is. Soluvay can help you get the most out of your website advertising.
That's where Soluvay comes in. We're experts at PPC campaigns. We'll make sure your ads are seen by the right people and that you're getting the best return on investment.
So if you're ready to get more customers, we're ready to help. Contact us today to get started.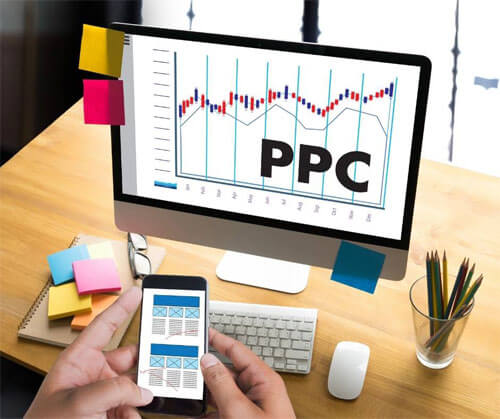 Are you curious about what PPC campaigns look like? Check out what Soluvay does for you:
Google Search Network Advertising
Advanced Conversion Tracking
PPC Click Fraud Monitoring
Geographic Report Analysis
Monthly PPC Performance Reports
Call Support with Google & Bing Ads Accredited Professionals
Site Assessment and Intake:
We audit your website and the online presence of your business then gather information about your target audience and goals.
Keyword Research and Ad Groups: We perform comprehensive keyword research, ad group creation, and bid management for your campaign. In addition, we can prioritize keywords based on your inputs.
Creating Compelling Ads: Based on keyword research, our team of PPC Advertising strategists will create relevant ads targeting the keywords your business needs to get more customers. Ads can be customized to showcase business locations, contact information, service pricelist, and much more.
Automated Reports: Weekly and Monthly PPC performance reports are sent out automatically to keep you up to date on the results the advertisements have achieved.
Geo-Targeting: We make sure your ads get in front of customers searching in certain geographic areas.
Ad Scheduling: We can show your ads only during the hours when you're open for business. Additionally, we can schedule Ads to run on specific days of the week or month.
PPC Click Fraud Monitoring: We keep an eye on your ads to make sure you're not being charged for fraudulent clicks.
A/B Testing: We test different versions of your ads to see which performs best. Then we switch to the better-performing ad.
Conversion Tracking: We track conversions (phone calls, contact form submissions, etc.) so we can see which ads are driving results.
Call Support: You get direct access to our team of Google & Bing Ads Accredited Professionals. We're here to answer your questions and help you get the most out of your PPC campaigns.
Get in touch with Soluvay today to get started on your Pay Per Click advertising campaign!