National Search Engine Optimization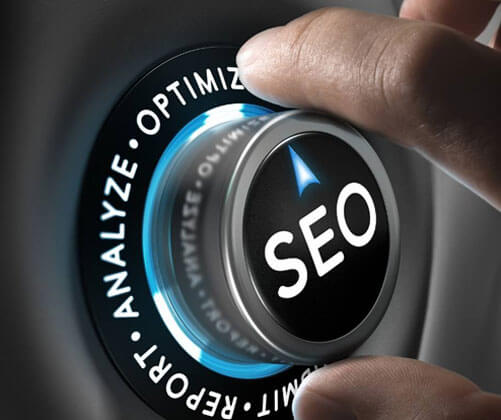 National search engine optimization (SEO) can help you get more customers to your business, regardless of its size. If you want to compete with other businesses in large regions, it's essential to have a strong online presence.
Soluvay
can help you achieve this by optimizing your website and making sure it appears prominently in search results. This way, more potential customers will be able to find you easily and learn about your products or services. Time-consuming as it may be, optimizing your online presence is crucial in today's digital world. With our help, you can focus on running your business while we take care of the rest.
Here are a few tips to help improve your SEO:
Use keyword-rich titles and descriptions: Make sure your website's title and meta descriptions include relevant keywords that describe your business. This will help search engines understand what your website is about and index it accordingly.
Optimize your website for mobile: With more and more people using their smartphones to browse the internet, it's important to make sure your website is mobile-friendly. This means having a responsive design that's easy to navigate on smaller screens.
Create quality content: One of the most important things you can do to improve your website's SEO is to create high-quality, original content. This includes blog posts, articles, infographics, and videos that provide value to your audience and help promote your brand.
Build backlinks: Backlinks are links from other websites to your own. They help improve your website's SEO by signaling to search engines that your site is popular and trustworthy. You can build backlinks by creating quality content and promoting it on social media or through guest blogging.
By following these tips, you can improve your website's rankings in search results and get
more customers
to your business.
Contact
Soluvay today to learn more about our national SEO services. We can help you get the visibility and exposure you need to succeed.
Curious about what Soluvay does for Local SEO? See the itemized list of tasks below for more details:
Keyword Topics: We will focus on up to 8 keyword categories for your business.
Trackable Keywords: We will focus on up to 75 target keywords and track up to 150 keywords to help you quickly see how well your business is performing at any time.
Optimized Pages: We recommend or perform optimization of website pages every month.
Locally Relevant Link Building: We create backlinks, update business listings, and NAP-enabled citations every month.
Content Optimization: We will post industry-specific editorial content and create/modify website content to boost rankings with Google and Bing to build business authority with search engines.
Site Assessment and Intake: We audit your website, evaluate the online presence of your business, and gather information about your target audience and goals.
Keyword Research: We research the best keywords based on the industry your business services and the physical location of your business for the most effective results.
Content and On-Page Optimization: From the site assessment and keyword research, we optimize your content to your site to engage visitors. On-page optimization includes Google tools integration, plagiarism check, page load time & mobile-friendly check. In addition, we optimize page titles, meta descriptions, header tags, and internal linking with the keywords determined in our research. We also update image alternative tags and optimize hyperlinks. This list is not exhaustive and we optimize the content of your website and directory listings using well-known SEO techniques.
Local Optimization: Once the content optimization is in place, we focus on building your business's local presence by registering your business to search engine business listings and directories including Google My Business, Bing Local, Apple Maps, Facebook, and more.
Monthly Link Building: We create and post content with backlinks. This includes informational posts, guest blogging, local citations, and NAP-enabled directory submissions. This ranks the website with target keywords by creating an extensive backlink portfolio enhancing your business's authority in the marketplace.
Depending on what work you need to be done for your business, there may be well over 100 individual tasks completed each month to optimize your online presence. The amount of work performed is based on the size and location of your business as well as the level of competition in your industry. For national SEO, the amount of work is significant compared to local SEO.
Get more customers to your business with national search engine optimization from Soluvay. We have a team of experienced professionals who can help you optimize your website and online listings so that you can get more traffic and visibility for your business. Give yourself more time to focus on running your business and living your life and hire us to manage your SEO for your business. You will be glad you did.
Contact us today to get started!